Clinical Director & Licensed Marriage and Family Therapist, POETIC
Karen Tejedor Vazquez
Karen is the Clinical Director and a Licensed Marriage and Family Therapist at POETIC. She oversees programming for POETIC's Pipeline to Success Program, Child Protection and Permanency Court Program, and Unaccompanied Minors Program. She also provides individual, family, and group therapy in both English and Spanish at POETIC. She is trained in Dialectical Behavior Therapy as well as Functional Family Therapy, and certified in Trauma-Focused Cognitive Behavioral Therapy.
She received her undergraduate education in Psychology and Social Behavior from the University of California, Irvine and her graduate education in Marital and Family Therapy from the University of San Diego. Karen has experience in community mental health and in collaborative care within the medical system. Her areas of interest include work with underserved communities, integrative care, and juvenile justice.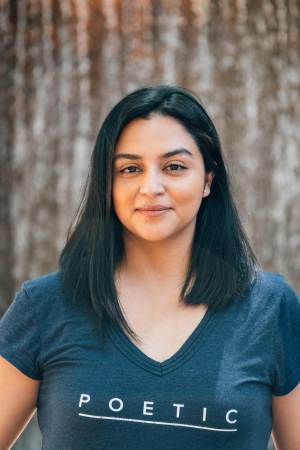 General Session
Lend a Hand and Give Back to Dallas
Wednesday, May 18th (Day 2)
4:15 PM - 5:00 PM
Plaza Ballroom
Help us give back to our host community by volunteering to support POETIC, a group supporting girls who have experienced child maltreatment, commercial sexual exploitation and sex trafficking through trauma therapy, art and music therapy, education, and career development.