Where is the conference?
Tourism Academy 2024 will be held in Detroit, Michigan, at the The Westin Book Cadillac Detroit. The hotel recently completed a full renovation in 2023 with sweeping updates to its guest rooms, public areas, dining spaces, and meeting rooms, and is located just steps from the restaurants, bars, and cultural attractions in Downtown Detroit.
What is Tourism Academy all about?
What began as the iDSS users conference has evolved into Tourism Academy. New technology supports and drives digital success in the destination marketing industry. It is critical for today's forward-thinking travel and tourism professionals to understand what's coming around the bend, and Tourism Academy fills this educational need.
Who should attend Tourism Academy?
Tourism Academy programming is intended for destination marketing experts and tourism industry professionals from across North America who utilize iDSS CRM, Destination Signals, Tempest Website Design, or Tempest Growth Marketing services. Attendees range from CRM or marketing specialists who may be new to the industry to long-time destination marketing veterans, including CEOs, Presidents, Executive Directors and other individuals from DMO leadership. The agenda is carefully constructed to provide valuable insights and actionable takeaways that are applicable to DMOs of all sizes, budgets, and needs. Agenda topics vary year-to-year, but often include dedicated sessions for iDSS training, advanced applications of iDSS and its integrations, informative case studies on community engagement, the latest marketing trends and strategies, as well as content and SEO tips and tricks. Stay tuned for updates on the 2024 agenda!
Are there any mask or vaccine requirements for Tourism Academy™ 2024?
As per local guidelines, attendees will not be required to show proof of COVID-19 vaccination to attend Tourism Academy 2024. Masks will also not be required, however any attendees wishing to wear a mask while at the event are more than welcome to do so.
How can I get budget approval to attend Tourism Academy™?
Please visit our "Convince Your Boss" page to download a letter template, find testimonials, and more.
What parking options are available at the conference hotel?
The Westin Book Cadillac Detroit offers valet parking at a daily rate of $35.
What is the best way to get to the conference from the airport?
If you're flying into Detroit Metro Airport, we recommend utilizing rideshare or cab service to the Westin Book Cadillac Detroit, approximately a 30-minute car ride.
Will there be any pre-conference activities on Monday, June 10th?
Yes! New this year, our Opening Reception will officially kick off Tourism Academy 2024 on Monday evening. If you're arriving earlier in the day, take part in special pre-conference workshops or explore Detroit alongside other attendees and Tempest team members. Stay tuned for more information on the Opening Reception and conference activities!
How can I engage with Tourism Academy™ on social media?
Share photos, insights and excitement from the conference on social media using the hashtag #TourismAcademy24. Follow Tourism Academy on Twitter, Instagram and Facebook for the latest updates and conference highlights.
Who is behind Tourism Academy™?
Tempest and a collection of its strategic partners come together to curate the biggest trends and ideas in digital for travel and tourism industry professionals.

We look forward to seeing you in Detroit. If you have additional questions, please email or call us at (800) 274-8774 ext 5.
Return to top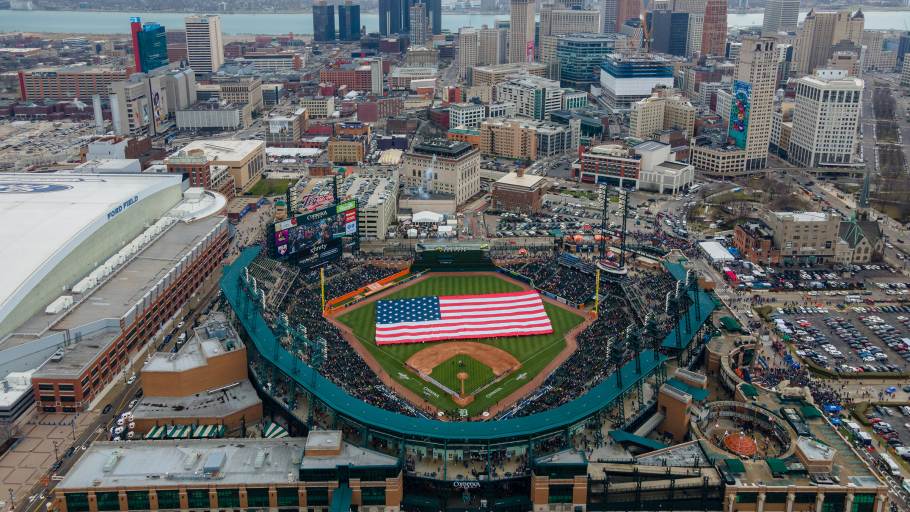 Here are helpful resources and tools to help you get approval to attend Tourism Academy 2024.